Join us to help change the landscape of politics!
Events Coming Soon! Check Back Later.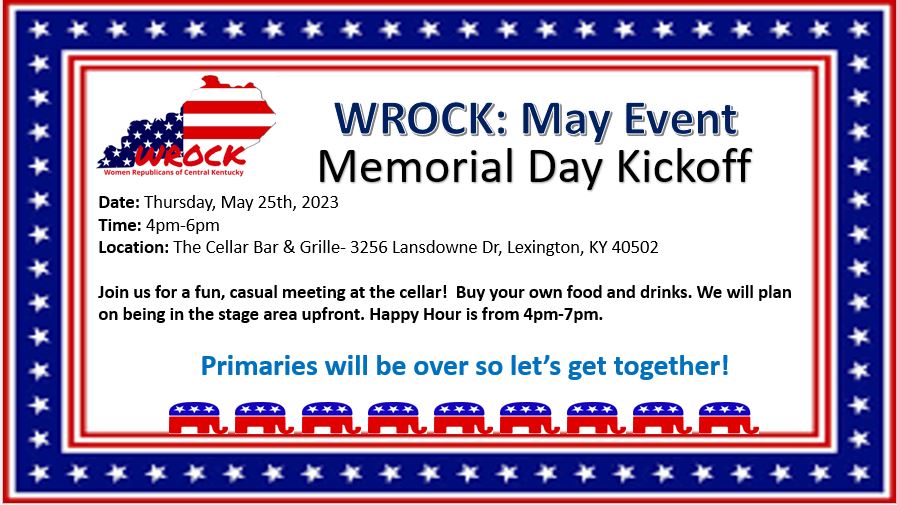 Join us on Thursday, May 25th for WROCK's free event! Let's get together since the primaries will be over. We will be meeting at the Cellar Bar & Grille for a social (everyone buys their own food and drinks). We plan on being upfront near the stage area for seating.

We will start to gather about 4:00pm but get there when you can, we would love for you to attend!
By entering an event or program of WROCK, you are entering an area where photography, audio and video recording may occur. Your entry and presence at the event premises constitutes your consent to be photographed, filmed, and/or otherwise recorded and to the release, publication, exhibition, or reproduction of any and all recorded media of your appearance, voice, and name for any purpose whatsoever in perpetuity in connection with WROCK and its initiatives, including, by way of example only, use on websites, in social media, news and advertising.